BRO-D-Q POBLANO PEPPER AIOLI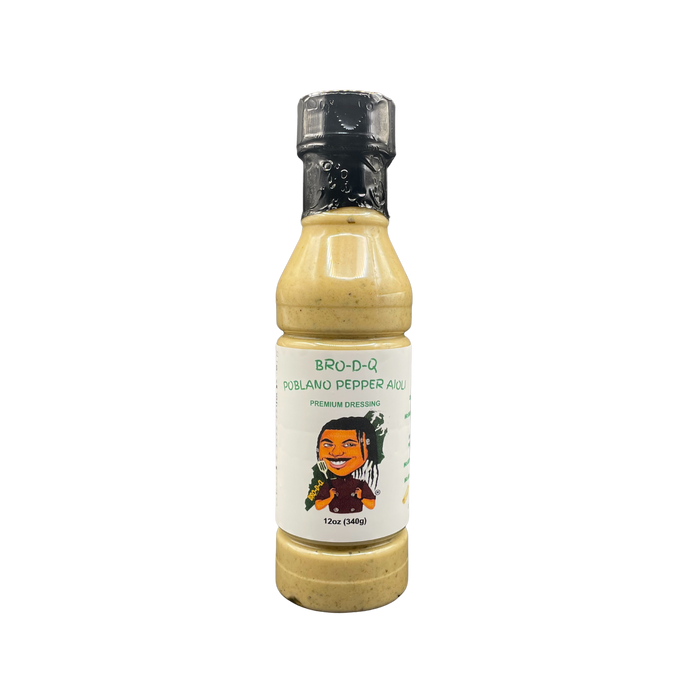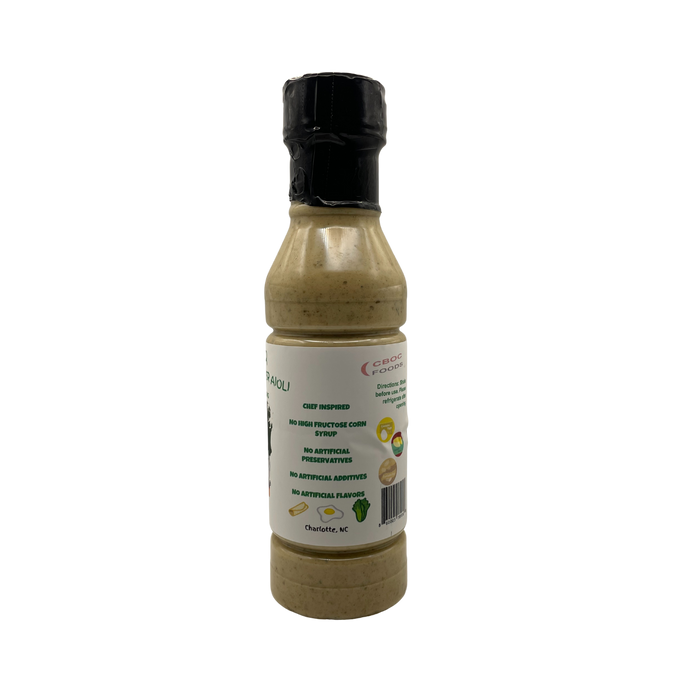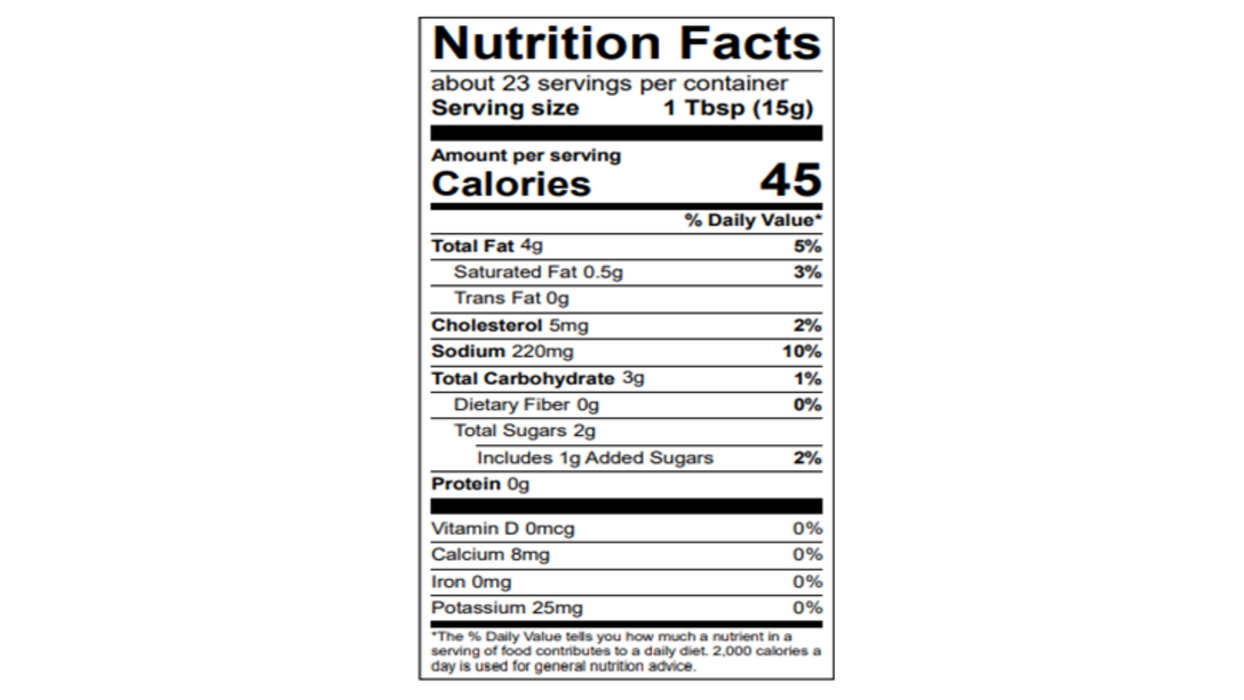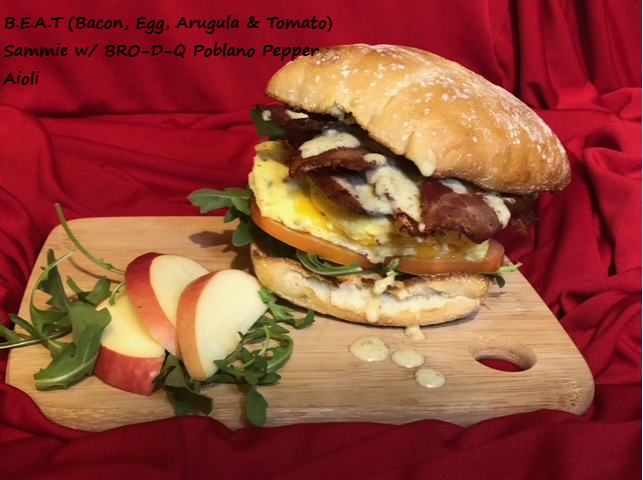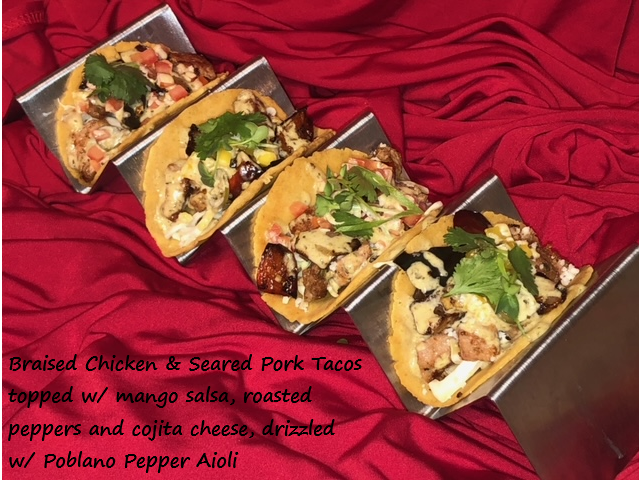 Creamy, Earthy and a slight kick of spice! With fire roasted poblano peppers, garlic and herbs, this sauce will bite back! Pair it with your favorite tacos or use it as a dipping sauce.
GLUTEN FREE
CONTAINS EGGS AND SOYBEAN OIL
DOES NOT CONTAIN TREE NUTS, WHEAT, PEANUTS, FISH OR SHELLFISH
Mayonnaise, Champagne Vinegar, Poblano Pepper, Sugar, Sour Cream, Spices, Jalapeno Pepper, Kosher Salt, Crushed Red Pepper Flakes, Lime Juice, Water, Tartaric Acid, Xanthan Gum, Sodium Benzoate, Cilantro, Garlic
*A natural preservative was used in the manufacturing of this product to ensure product safety.