February 08, 2021
Crispy Potato Latkes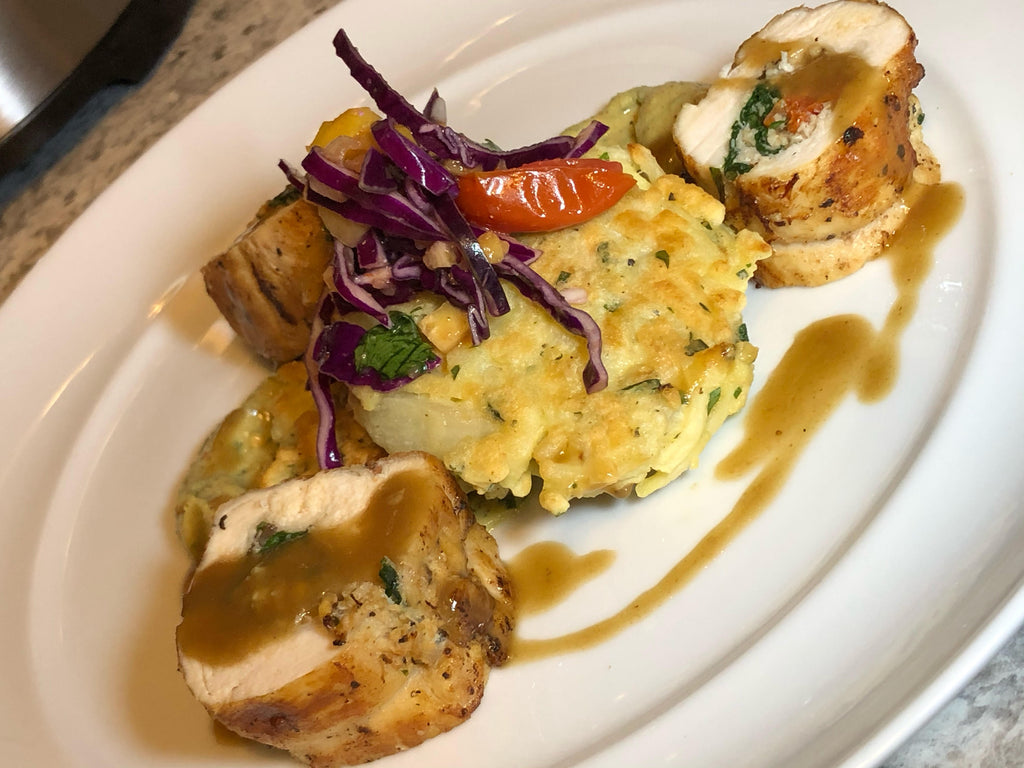 Potato Latkes
2 cup shredded potato, thawed 
1/2 yellow onion, shaved
1 tbsp chopped Italian parsley
1 tsp thyme leaves 
1 egg
1/4 cup all purpose flour 
1/2 tsp baking powder 
1 tsp Salt 
1/2 tsp black pepper
Olive oil as needed
In a medium bowl, combine thawed, shredded potatoes. Using a paper towel, pat the potatoes dry to remove excess moisture, if any. Add in shaved yellow onion, herbs, seasoning, baking powder, and egg. Fold together until well combined. Sprinkle in all purpose flour, fold in, mixture will be wet. Next, portion potato cakes into desired size and thickness, being sure to not make them too thick. If they are too thick, the outside will cook faster than the inside; they will not cook through.  Place portioned cakes on a separate clean plate. Rest for 5 minutes. 

Meanwhile, in a heavy- bottomed pan over medium high heat, add in 2 tbsp neutral cooking oil. Once oil is hot and runny, gently place potato cakes away from you in hot pan away from you, being sure not to splash hot oil in your direction. Do not crowd pan. Cook for 2-3 minutes per side, constantly monitoring heat and oil levels. If latkes are browning too quickly, reduce heat slightly. Add more oil if necessary. 

These potato latke pairs very well with BRO-D-Q Poblano Aioli or Classic Ranch.